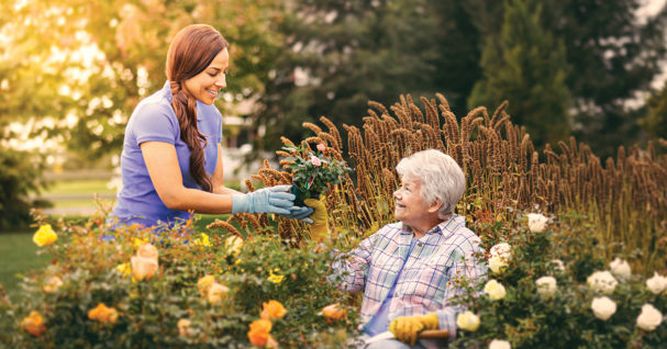 Is Owning a Griswold Franchise the Right Business For You?  Griswold is a non-medical senior care franchise.  Our company is backed by 40 years of experience and was the first non-medical home care franchise in the United States. $1.05 Million in Average Revenue.*
About the Griswold Franchise
40 Years of Experience Helping Those in Need
Since 1982, the team at Griswold Live Assured has been assisting the elderly, disabled adults, and others with illnesses in communities throughout the United States. We believe that everyone deserves to age comfortably in their home, when possible, and we provide the compassion, empathy and services they need to stay safe, happy, and healthy. We are one of the oldest non-medical home care franchise organizations in the country and we operate in a rapidly growing industry that shows signs of strong growth trends into the distant future.
Who We Are & Where We Want to Go
Today, Griswold has over 200 locations in 30 states and is continuing to grow as the demand for our services increases. Our caregivers have touched the lives of over 100,000 families and we are positioned to help countless more.
In order to keep up with the increasing demand, we need more dedicated individuals to help us bring our services into their communities. Our home care franchise opportunity is rewarding in several ways. We not only provide the opportunity to become your own boss and take control of your future, but we allow our owners to answer a calling and give back to those who need help the most.
Why Choose Griswold?
First non-medical home care franchise in the US (since 1984)
Over 100 years of combined home care experience in leadership roles
Lowest Fees in the industry
Largest territory sizes in the industry
20% off the franchise fee for Veterans and First Responders
Hundreds of great territories available
Ongoing quality support and training
Training and Support 
The wonderful thing about being in this business for almost 40 years is that we have solid processes in place to recruit the best home care professionals and make Griswold the company of choice.
1) Launch Support Process: Your dedicated launch support specialist will take you from signing to opening.
2) Home Care Academy: Two interactive and learner-focused weeks: one in the classroom and one week in the field, providing you the tools and knowledge to operate every facet of your business.
3) Ongoing Support: Your dedicated Director of Regional Support will be there to support you in the operations, marketing, compliance, sales, and finance components of the business.
4) Integrated Tools to Develop Your Business and Support Growth.
Griswold Franchise Owners FAQ'S
What experience is required?
No specific industry experience is necessary to become a franchisee! However, we do want all candidates to demonstrate a proven track record of leadership experience, possess an entrepreneurial spirit, have the ability to manage people while building a Griswold culture, and the willingness to follow our proven business model.
How large of a space do I need?
We only require that you have an office. The rest is up to you. We are always here to answer any questions you have on this matter and to provide some advice about what area may be best for your business.
Why is Griswold a great fit for veterans?
Being successful with our home care franchise requires someone who has a proven ability to follow procedures, systems, and processes. We believe veterans are uniquely qualified in this way. They also generally possess the desire to help others and make a difference in their communities. All of these qualities are at the heart of who we are. With a proven business model and extensive training and support, we are a great fit for honorably discharged veterans who are looking to open their own business. They are also eligible to receive a 20% discount off their first franchise free.
*Please see Franchise Disclosure Document for most up-to-date figures
"Griswold Home Care is a big believer in the idea that if you do the right thing, then success will come. I apply this philosophy to my business, and we have been growing significantly every year since we started."
"Other brands would tell me how great the margins were, but when I got on the phone with Griswold, they were the only ones who said anything about care. They remembered that the end product was care to seniors."