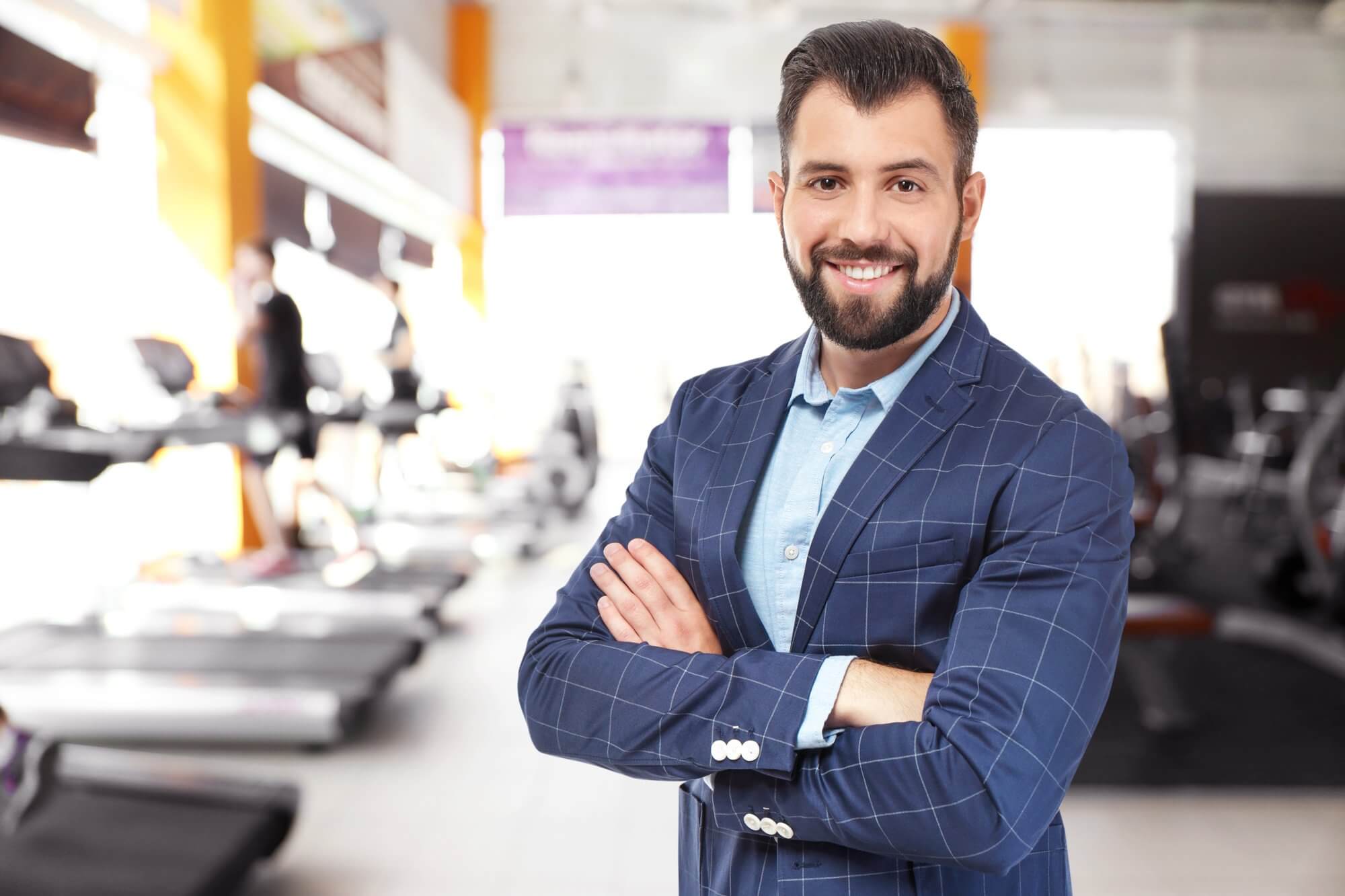 If you want to start your own business but don't want to start from scratch, franchising could be the way to go. Owning a franchise means you get to be your own boss and run your own business but with the support and backing of an established brand and business model.
Best of all, you can do it alone with fairly little cash (compared to other business models). Statistics show that 95% of franchises are single-unit owned and operated, with an average initial investment required of $250,000 per unit. With over 750,000 franchises in the United States alone, there's no shortage of options out there, either.
But how do you become a successful franchise owner? This comprehensive guide will explore what it takes to run a thriving franchise, from choosing the right brand and location to managing finances and staff. We'll also look at the benefits and challenges of franchising and share insider tips to help you see success with franchise ownership.
Owning a Franchise: Pros & Cons
Aspiring franchise owners have often heard conflicting views on whether owning a franchise is a wise investment or not. To help you make an informed decision, we've listed the pros and cons of owning a franchise so that you can weigh them against each other and decide if it's the right option.
Advantages of Owning a Franchise
Franchises have a prepared business model, meaning you don't have to start everything from scratch. It's an advantage as you're investing in a brand that has already been tested and has a proven track record of success.
Another one of the benefits of owning a franchise is that you don't have to worry about your business's marketing and advertising side. Franchisors usually take care of that aspect, so you can focus on delivering quality products or services instead.
Finally, franchisors offer training and support to their franchisees to help them get started and manage the business efficiently. This ensures you have all the necessary resources to run the business successfully.
Disadvantages of Owning a Franchise
Because franchises have to follow a predetermined business model, franchise owners have limited control over the running of their businesses. Any deviation from the franchise system could potentially lead to a loss of profit. In some cases, it could lead to the termination of the franchise agreement.
Moreover, owning a franchise can be an expensive endeavor, at least in the beginning. You'll be required to pay for the following:
Initial franchise fees
Royalties
Other associated costs
Depending on the franchise, the costs can amount to a considerable sum of money.
It's also important to consider that franchise owners depend on the franchisor for support and resources. If the franchisor fails to provide adequate support or if they go out of business, the franchise could suffer as a result.
How to Become a Franchise Owner
Have you weighed the pros and cons above? Are you ready to buy a franchise? Great!
The process might look slightly different depending on the franchisor you're working with (or are interested in working with), but you can generally expect to follow these steps.
Step 1: Research
Before you take the leap and invest in a franchise, it's important to do your research. Start by looking at different franchise opportunities and narrow down your options to those that align with your interests, experience, and budget. Make a list of any questions you have and contact franchise owners to get an insider's perspective.
Step 2: Evaluate
Once you've researched and have a list of franchises you're interested in, it's time to evaluate them. Look at the franchise's history, financials, and support system, among other factors. Consider hiring a professional to help you evaluate the business and ensure it's a good fit for your goals.
Step 3: Financing
If you've found a franchise you want to invest in, the next step is financing. Depending on the franchise, you might need to put down a substantial amount of money upfront. Look into funding options like loans, grants, or investors. To secure financing, you'll also need to create a business plan, including financial projections.
Step 4: Training & Support
One of the major benefits of franchise ownership is the support and training you receive from the franchisor. Before you sign on, ask about the training and support offered. You'll want to ensure you can access ongoing training and support to operate the business successfully.
Step 5: Launch
Congratulations, you've made it to the last step! Once you've signed the franchise agreement, it's time to launch your business. Work closely with the franchisor to ensure a successful launch and use the training and support offered to hit the ground running.
How to Choose the Right Franchise
Did you get stuck on step one above? That's okay; most people do.
Choosing the right franchise can be challenging, especially if you are new to the world of franchising. It's important to remember that not all franchises are the same regarding the business model and revenue structure.
Some may seem attractive on the surface but end up being a nightmare to run. For example, food franchises are far different from fitness franchises, requiring different skills to run.
To become a successful franchise owner, you want to invest in the right franchise. So, it's important to do your due diligence and research before making any decisions. Here are some tips to help you choose the right franchise business as a new franchise business owner.
Assess Your Skills and Interests
When choosing a franchise, assessing your skills and interests is important. You want to choose a franchise that aligns with your skills and interests because it will make it easier for you to run the business and succeed. For example, if you are passionate about fitness, you may want to consider a fitness franchise.
Consider the Business Model
Make sure that the business model of the franchise you choose matches your personal and business goals. What kind of business do you want to run? What skills and expertise do you possess? Can the franchise provide the necessary resources, training, and support to help you succeed?
Look at Financials
It is important to look at the financials of a franchise before making any decisions. This includes things like the initial investment, ongoing fees, and any other costs associated with running the business. You want to choose a franchise that is within your budget and has the potential to be profitable.
Look at the Brand
Evaluate the brand of the franchise opportunities you are considering. Does the brand have a good reputation? Is it widely recognized and valued by its customers? A strong brand is essential for long-term success.
Talk to Other Franchise Owners
Another great way to assess a franchise is by talking to other franchise owners. This can give you an idea of what it is like to run the business and how much support you can expect from the franchisor. You can ask questions about training, support, and any challenges they have faced while running the business.
Understand the Franchise Agreement
Before signing any contracts, it is important to read and understand the franchise agreement. This will outline the terms and conditions of the franchise and what is expected of you as a franchisee. You want to ensure you fully understand the agreement before signing the dotted line.
How to Be a Successful Franchise Owner
Being a franchise owner can be a great opportunity to run your own business while having the support of a well-established brand. However, success takes more than just investing in a franchise. You need to be a great leader and manager to ensure that your business thrives.
Here are some helpful tips on being a successful franchise owner (because, after all, that's the goal, isn't it?).
Be a Strong Business Leader
As a franchise owner, you're responsible for the success of your business. Being a strong leader can help you motivate your team, manage your finances and make informed decisions. To do this, you'll want to learn to communicate effectively and consistently be open to learning from others.
How can you improve your communication? Open communication is key to building a strong team.
Make sure everyone knows what the goals are and the roles they play in achieving them. Encourage feedback and be open to suggestions from your team and customers. Effective communication can help you identify problems before they become bigger issues.
If you're having issues (or even if you're not), it pays to learn from others. Other franchise owners have experienced many of the challenges you may face. Take advantage of your franchise network and ask for their advice. Attend training sessions and conferences and network with other franchise owners.
Don't view it as a weakness. Learning from others can help you avoid mistakes and accelerate your growth.
Work on Your Management Skills
As a franchise owner, being a skilled manager, not just a leader, is important. You need to be able to keep your business running smoothly and efficiently. The fastest way to learn to be an effective manager is to prioritize your time.
There are many tasks to get done as a franchise owner. To succeed, you must learn to prioritize and manage your time effectively. Create a schedule that balances your daily tasks with long-term goals.
Then, hire the right people.
As a franchise owner, you'll hire and manage employees. Selecting the right people can make all the difference in the success of your business. Look for people with strong work ethics, a positive attitude, and experience in your industry.
Don't Forget About Marketing
Being a successful franchise owner isn't just about providing quality products and services; it's also about investing in the right areas of your business, and one of those areas is marketing. You could be the best business owner out there, but you won't see the growth and profits you're looking for if you're not targeting the right audience.
That's why it's crucial to research and understand your target audience. Who are they? What motivates them? What do they value?
By answering these questions, you can create effective marketing strategies that speak directly to your audience. Here are some franchise marketing tips to help you get started.
Identify Your Target Audience
Before you can market your franchise, you need to know who your target audience is. This may vary depending on your franchise and your products or services. Consider factors such as:
Age
Gender
Location
Occupation
Interests
Buying habits
Once you have a clear idea of your target audience, you can tailor your marketing efforts to reach them effectively.
Utilize Local Marketing Strategies
One of the benefits of franchising is the ability to tap into local markets. Utilizing local marketing strategies can help you connect with your target audience more personally. Consider advertising in local newspapers, sponsoring local events, and partnering with other businesses in the area to cross-promote your franchise.
Leverage Social Media
In today's digital age, social media is a crucial tool for franchise marketing. Not only can it help you connect with customers and promote your franchise, but it can also help you build brand awareness and loyalty.
Ensure your franchise is present on all relevant social media platforms, such as Facebook, Instagram, and Twitter. Regularly post engaging content that showcases your franchise's products or services, and interact with customers through comments and direct messages.
Invest in Paid Advertising
While organic marketing efforts can be effective, paid advertising can help boost your franchise's visibility and reach. Consider investing in pay-per-click advertising, social media ads, and even traditional forms of advertising such as billboards or radio spots. Ensure your advertising efforts are targeted toward your ideal audience and consistent with your brand messaging.
Measure Your Results
Finally, constantly measuring your franchise marketing efforts' success is important. Use tools like Google Analytics to track website traffic and social media insights to see which posts and campaigns perform best. Use this data to optimize your marketing strategies and drive better results.
Find a Franchise
Ready to become a franchise owner? We're here to help. Find franchise opportunities in our directory and sort them by investment, industry, and more.